The Role of Fixed-Dome and Floating Drum Biogas Digester for Energy Security in Indonesia
Ibnu Budiman

Wageningen University and Research
Keywords:
fixed-dome, floating drum, biogas, biodigester, Indonesia
Abstract
Since 2010, technological innovations for small-medium biogas digester in Indonesia were mainly dominated by two designs; 1. fixed-dome digesters as a strong technology and proven in other developing countries, 2. the floating drum digester made of fiberglass as a suitable design for Indonesia's earthquake-prone geography. This study analyzes the effectiveness of these two-biogas technologies for energy security in the country, from the perspectives of stakeholders of biogas programs. The study draws on semi-structured interviews, reviews of policy and program reports and documentation, as well as academic literature. Data were collected from key institutions and other stakeholders related to biogas programs, e.g. ministries, local governments, businesses, civil society, and academics. These institutions provided their review on the effectiveness of fixeddome and floating drum biogas digester. This study found that the technological effectiveness and reliability of both biogas technological design are relatively the same. Both technological designs are found to have problems a few weeks after the installation in some regions. These issues were caused by a lack of enforcement to the standard of technological construction. In terms of contribution to energy security, both designs contribute to the sustainability, availability, and affordability aspects of the energy system in the country. The diversity of technological design supports the resilience of the energy system. As a way forward, more detailed monitoring and evaluation are required to check damaged biodigesters and maintain a good quality of construction of both designs, particularly in rural areas.
Downloads
Download data is not yet available.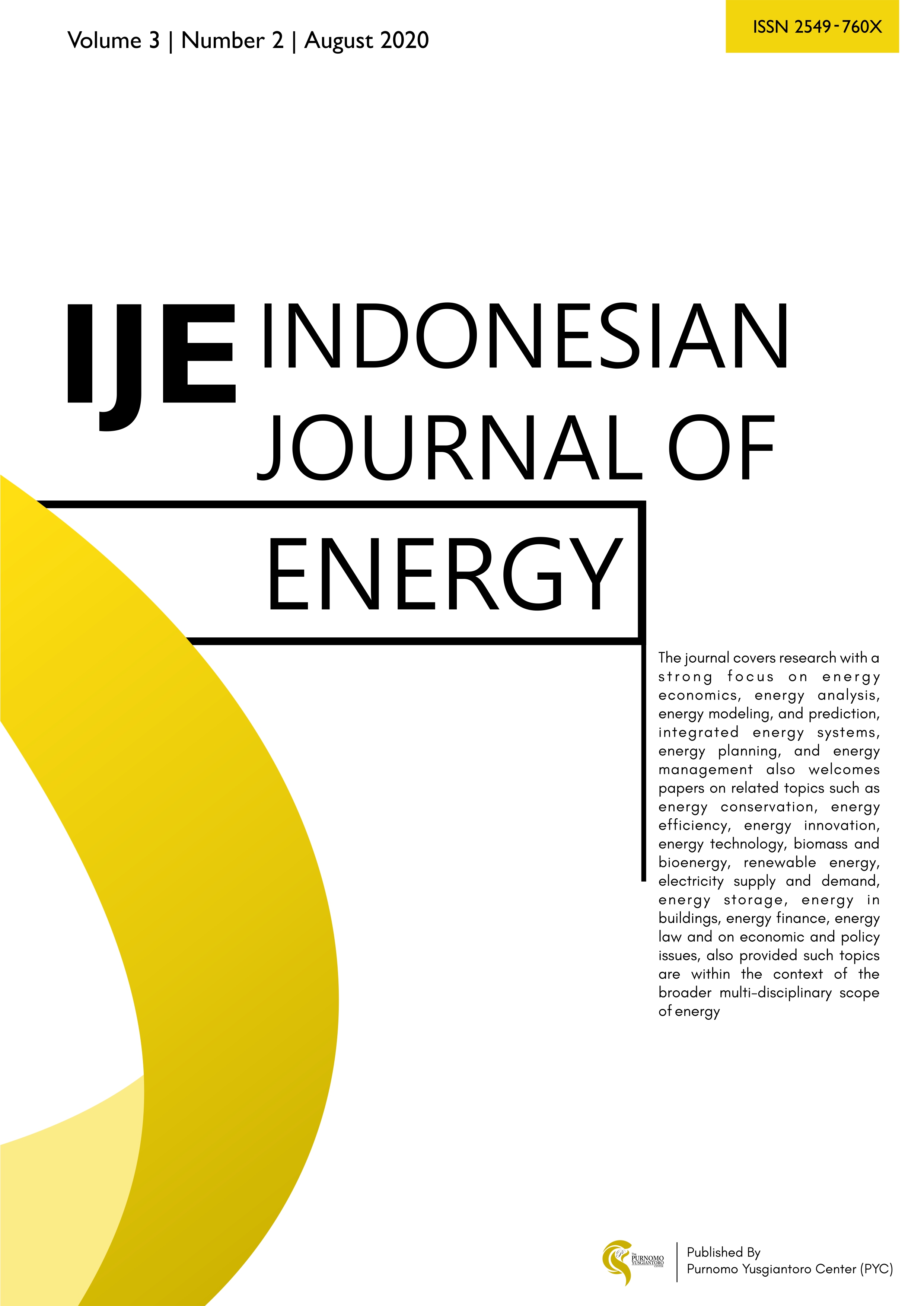 How to Cite
Budiman, I. (2020). The Role of Fixed-Dome and Floating Drum Biogas Digester for Energy Security in Indonesia. Indonesian Journal of Energy, 3(2), 83-93. https://doi.org/10.33116/ije.v3i2.88